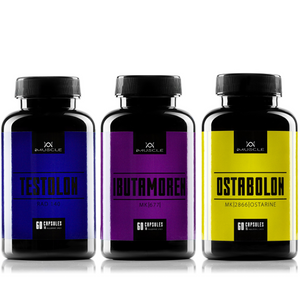 Ostarine, RAD140 and Ibutamoren - Stack for the Ultimate muscle mass!
SARM independent Purity and Quality test
We test every individual product batch in an independent European lab. Testing is mainly done for financial reasons and customer safety.
In other words we want to make sure we are receiving the correct raw materials and you are paying for the actual SARM product listed on our website.
Please find enclosed the following tests:
Shop our SARMs in:
Join the forum for real reviews!
PLEASE NOTE: SARMS ARE SOLD FOR RESEARCH PURPOSES ONLY. PLEASE CHECK THE LEGISLATION IN YOUR COUNTRY BEFORE PLACING AN ORDER THESE ARE NOT FOR HUMAN CONSUPTION.